As the team of fmcloud.fm, a FileMaker hosting service, we are proud to announce that we have recently undergone a thorough security audit by NBS System. During this audit, NBS performed a series of penetration tests to ensure that our architecture is secure and protected against any potential threats.
We understand that security is of the utmost importance to our clients, and we are committed to providing the highest level of security for our hosting service. That is why we invited NBS, a leading security firm, to perform this audit.
Not all companies in the Claris hosting business go through such rigorous security testing. In today's digital age, security is more important than ever, and it is essential that companies take the necessary steps to protect their systems and their clients' data.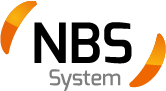 The audit consisted of a series of tests designed to simulate real-world attack scenarios. These tests covered a wide range of potential vulnerabilities, including those related to network security, application security, and database security.
We are pleased to report that the audit was successful, and no significant vulnerabilities were identified. This is a testament to the robust security measures that we have put in place at fmcloud.fm, as well as the dedication of our team to maintaining the highest standards of security.
We would like to thank NBS for their thorough and professional audit, and we look forward to continuing to work with them to ensure the security of our hosting service. If you have any further questions about the security of our service, please do not hesitate to reach out to us.
Talking about security…
Did you know that you could use your own domain with your fmcloud.fm hosted server?
Say your domain is my-domain.com, your Claris Server could be located at claris.my-domain.com
We provide the SSL certificate for FREE!