Find the best FileMaker license
for your business.
Save up to 80%
by ordering through us
Wow that's amazing! I've gotten quotes from other places and they act like this license doesn't exist… quoting me above your price. It's always nice to have someone to be a partner that is willing to help you instead of just trying to sell.
– Bryant R. – E-Automation Systems, LLC
Is your FileMaker License right for you?
Choosing the most suitable FileMaker license can sometimes be tricky. We are here to help. At fmcloud.fm, we make sure you are set up with the right option at the best possible rate.
There are 3 main types of FileMaker licenses:
No matter how many device they will use, Agathe, Bernard and Christian are 3 named users (individuals within your organization who will connect to your server using FileMaker Pro, FileMaker Go or Web Direct)
This type of license is interesting if the ratio is under 1/3 (less that 33 users on a total of 100 will connect simultaneously). This license also allows people who don't belong to your organization (customers, providers…) to connect to your applications via Web Direct.
SLA (Site License Agreement)
Based on the total number of employees in your organization, whether they use FileMaker or not. Sometimes very cost effective. This type of license is the reason why we ask for the number of employees on the order form.
Say there are 50 people in your US-based organization, all using FileMaker.
What do you think should the total yearly cost be?
Answer A: $25,800
25,800 USD/year is the amount someone with no knowledge of the Claris licensing programs would find on the internet
Answer B: $6,098
Yes! more than 75% savings!
$6,098/year is the price you would get from us, simply because we provide you with the best advice and service.
And if you choose a 5 year license… we're down to $5,398/year. 80% cheaper!
Hard to believe?
Get a quote now
Read more reviews on Trustpilot, with an astounding 100% 5-star rating!
How do we help our customers save money?
What is really making our customers so happy about renewing their FileMaker license with fmcloud.fm?
You would think that purchasing or renewing a license is a simple, straightforward thing to do. Believe it or not, you can save a lot with good advice.
Here are the main ways we help our customers save money. They're all part of our algorithm that you'll find on our order form.
We ask a few simple questions, and select the best license for you. Just by doing so, we helped customers save tens of thousands per year!

There are some magic numbers with Claris pricing. Sometimes buying more costs less. We're aware of this and you benefit from that knowledge

We apply Claris' discounts if you want to secure a price for several years (up to 5!)
Our calculator gives you the exact price, taking into account your country and other factors that influence Claris' pricing. Not everyone is in the US!
And… we have a much appreciated service. For instance, we can resend a download link to you at any time (just ask the chatbot). And when the time comes to renew your license, we send you a gentle reminder just a few weeks before. We don't spam your mailbox from 6 months in advance.
Find the best FileMaker license
We used our extensive licensing knowledge to design an exclusive algorithm, helping you find the best Claris FileMaker license for your organization.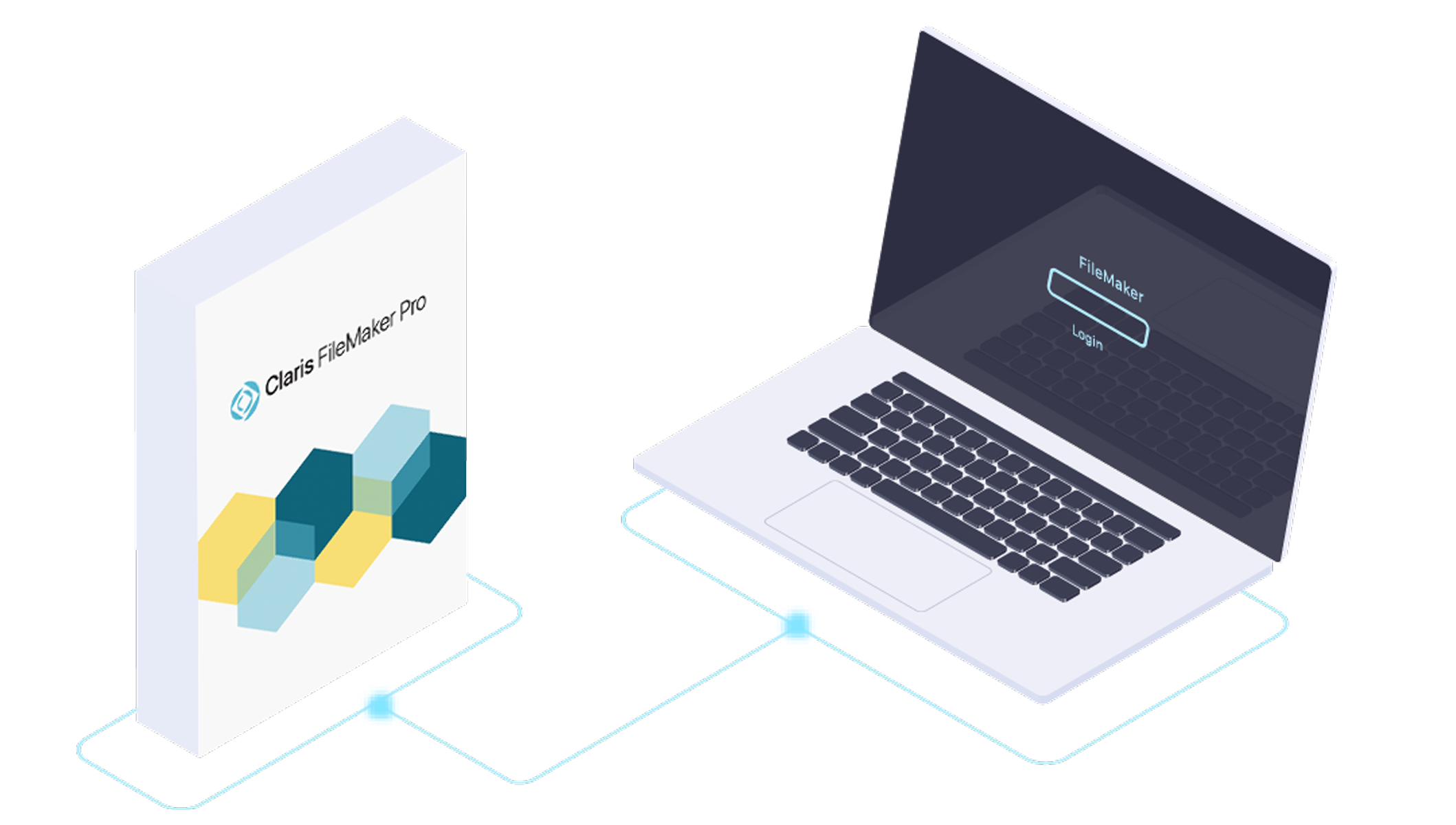 Yes, 100% free. No Credit Card info required.