php 7.4 installed by default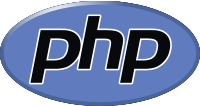 Yes! you can now run a php web site alongside your databases and benefit from even faster Data API calls.
This is installed by default on all new instances, and if you need that feature on an existing instance, just ask and we will deploy in no time.
Publish web ressources from your custom app, dynamically
Sometimes you need to publish some web resources such as a javascript file or a css file on the fly from your custom app. The main reason to do so is if you want to interact with Web Viewers in Web Direct, because Web Viewers are rendered as iFrames and thus you can't "calculate" a too long code directly with the FileMaker calculation engine.
Up to now, you had to create the code, upload it to the htdocs folder of your server, test it, and redo. And you had a dependency, which is never something you like to have, especially if you manage multiple apps or are a SBA Partner with many servers.
As of today you can simply export from you app to the pat
Get ( DocumentsPath ) & "web_docs"
and your file is immediately published!
Included in your Pro plan. For free