We are thrilled to announce that fmcloud.fm has recently deployed its services in a new data center in Warsaw. This is great news for our customers in Poland, Slovakia, Baltic countries, Hungary, and also in Scandinavia, or Berlin area, but the primary reason for this move is to continue supporting our Ukrainian customers and projects that help Ukraine resist the ongoing invasion.
For over a year, fmcloud.fm has been hosting such projects for free, and we are now taking the next step by investing in this new data center. The move will improve performance for our customers based in Ukraine or near the Ukrainian border, and will enables us to offer more robust and reliable services to our customers across the entire region.
By expanding our presence in Central Europe, we can provide faster and more responsive services, increasing our customer satisfaction and loyalty. The new data center in Warsaw provides greater redundancy, allowing us to maintain uptime and prevent data loss.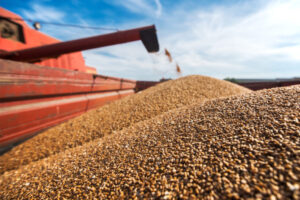 Moreover, this move reflects our commitment to support Ukraine during this challenging time. We understand that our services are vital for many projects that are working to maintain economic activity in Ukraine, such as agriculture and logistics, which are key to many countries and peoples in the world, especially in Africa. We also support projects that collect evidences of the war crimes committed daily by the Russian army and its subcontractors. This will be important in the aftermath, to bring those responsible before the International Criminal Court and to fight against war crimes denial. We want to do our part to help.
Our investment in the new data center in Warsaw will bring significant benefits to our customers and the region as a whole. Our team is committed to providing the best possible services, and this move is a testament to that dedication. We are excited about the opportunities this new data center will bring and look forward to continuing to serve our customers with excellence.
Simultaneously, customers can now select the best data center according to their location from our interactive map (hosting step)