Linux Compatible FileMaker Plugins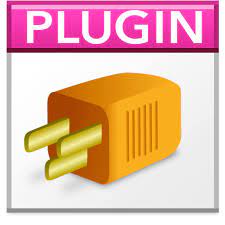 Plugins are extensions that expand the FileMaker platform capabilities.
They can be installed on the client machine while using FileMaker Pro, bundled in the app package while using the iOS SDK, or installed on the server if you need to use them while running server side scripts (scheduled or PSoS, Web Direct, FileMaker Data API or OData).
The vast majority of existing plugins that run server side are compatible with Windows and macOS versions of FileMaker Server.
Because FileMaker Server on Linux is relatively new, not all editors have adapted their plugins yet. Here is a list of plugins that our clients use or for which they requested information.
Reminder: if you're using plugins from FileMaker Pro, you don't need the plugin to be compatible with Linux, even if your app is hosted on a Linux server. The list below lists only plugins that work on FileMaker Server for Mac or Windows.
If you notice an error or wish to add an item to this list, you're welcome to post a comment!
Linux compatible
Comment
MonkeyBread Software
   MBS Plugin

YES

Goya
   BaseElements

YES

   Excel for FileMaker

YES

Beezwax
   bBox

YES

Dacons
   Mailit

YES

   FileFire
NO
X2Max Software
   xmChart

YES

360 Works
   MirrorSync

YES

in connection with 360°Works' service
   360Deploy

YES

requires our intervention to configure
   360Works Charts

YES

   360Works CloudMail

YES

   360Works Email

YES

   360Works FTPeek

YES

   360Works JDBC Plugin

YES

   360Works Plastic

YES

   360Works RemoteScripter

YES

   360Works ScriptMaster

YES

   360Works SuperContainer
NO
   360Works Web Assistant

YES

   Zulu

YES

requires our intervention to configure
   360Works Scribe
NO
Proof+Geist
   Otto – read announcement

YES

available at $15/month/server BYOL or $20/month/server including license.
24u Software
   Simple File
NO
   ToolBox

YES

Tro

i Automatisering

   plug-ins are not Linux compatible (Feb 3/2022)
NO