FileMaker OData
OData is a FileMaker Server on Linux only gateway (available on Linux and Claris' FileMaker Cloud and on Windows or macOS versions since version 19.5 – June 2022).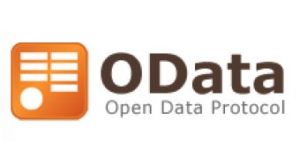 Open Data Protocol (OData) is an industry-standard API implementation that provides a standard method for querying and updating data, allowing REST API clients to access FileMaker data hosted by FileMaker Server (Linux or FileMaker Cloud).
OData is similar to Open Database Connectivity (ODBC), as it gives third-party applications such as Microsoft Excel a standard method for accessing FileMaker data.
OData returns data in JSON or XML via the Atom Syndication Format (Atom).
The documentation can be found here.
What do I need to use OData on fmcloud.fm?
OData is included in all our plans (Starter or Pro)
OData uses your Data API outbound data transfer amount of 24GB/user/year*. Additional packages can be purchased. Contact us
* if you have a license for 10 users, it includes an annual outbound data amount of 10 (users) x 2 (GB) x 12 (months) = 240GB, which is usually much more than what you will need. All users share this amount, so you can have a single user taking up the 240GB.