We are known for our cautious approach to FileMaker Server updates, but we are thrilled to announce a temporary change to our policy in response to the incredible demand for testing of FileMaker 2023 in just 48 hours!
Existing servers: update from e-mai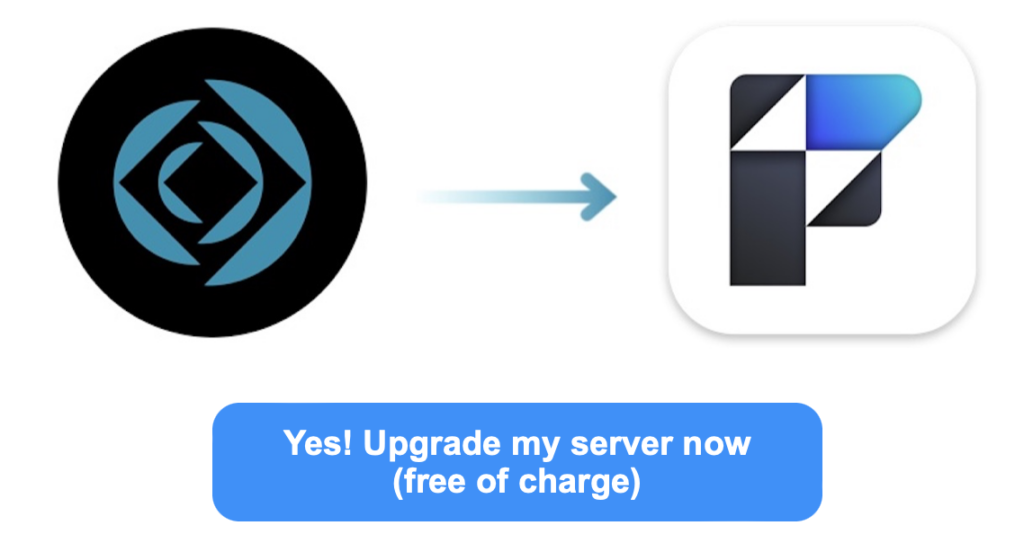 For all existing servers, you can now choose to update immediately. You received an e-mail on April 25, just after the official release of FileMaker 2023. By clicking a button on that e-mail you can request an update that will be applied nightly.
Amazingly, nearly 10% of our clients have already applied the update, without any rollbacks so far!
New Servers: FileMaker 2023 by default
For new servers deployed via our online form or chatbot, FileMaker Server 2023 will be deployed by default, but you can always request a downgrade if desired. We can't wait to see the performance of this new version and share it with you!
Here is how to deploy a free trial using the chatbot:
A few reasons to choose fmcloud.fm:
fmcloud.fm is the only FileMaker hosting provider to offer a Docker architecture, which enables:
incredible performance (up to 3x faster than traditional offerings)
an unbeatable performance/price ratio. Compare and see for yourself!
fmcloud.fm is the only hosting provider we know of to offer the new Claris Platform, which is essential for leveraging Claris Studio.